Antenna Test Lab
Our testing facilities for antenna characterization in anechoic chamber.

Our prototypes are tested and fully characterized directly in our own measurement facility at the Metasurface Laboratory for a complete control across the entire prototyping process.
The Metasurface Lab is a joint collaboration between Wave Up and the Department of Information Engineering and Mathematics of the University of Siena with the aim of conducting research activities on propagation and irradiations of metamaterials and metasurfaces, as well as measurements and electromagnetic characterization of devices and materials.
The measurement setup, hosted inside a fully shielded anechoic chamber (ETS Lindgren), is based on a near-field spherical test range and has the following capabilities:
walls reflectivity

-40 dB

frequency range

10 GHz - 40 GHz

antenna max. weight

10 kg

gain measurement

antenna diagnostics
Please contact us for more details about our testing capabilities.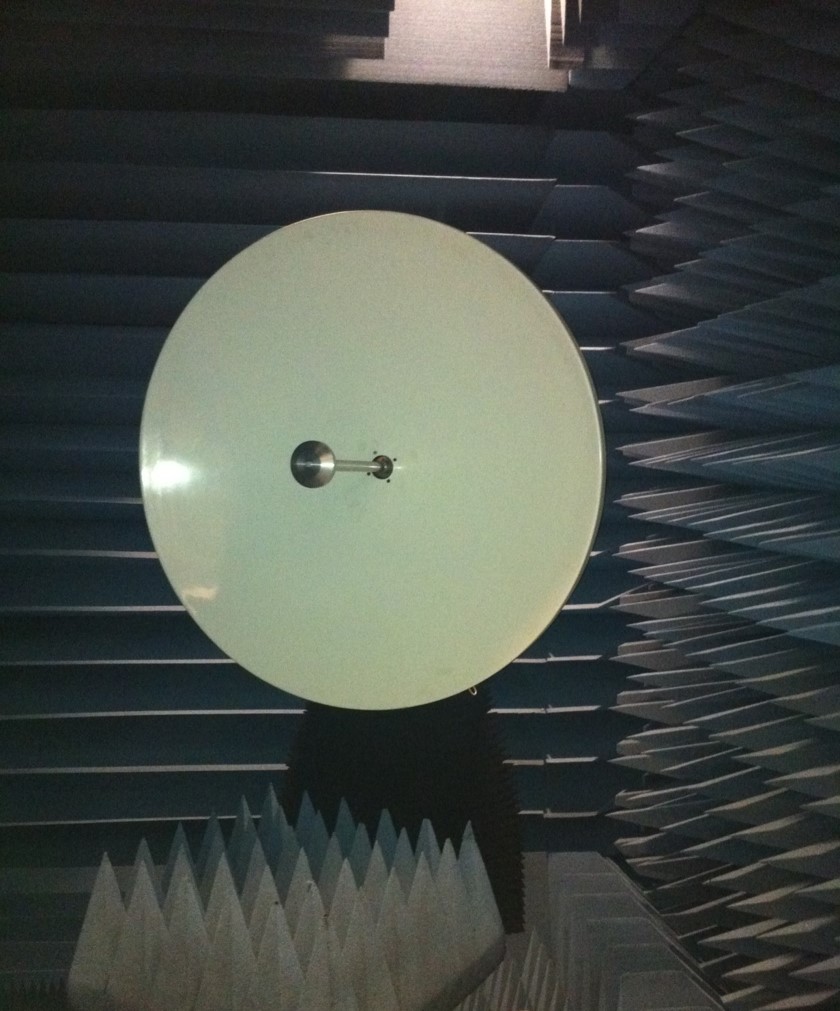 ©2021 Wave Up S.r.l. - VAT number: 06230550482
Via Roma, 77 - 53100 Siena - Italy - Tel. +39 0577 564422